8 Rainbow Vacuum competitors that can be comparable
Rainbow vacuums are a type of high-end vacuum cleaner that use water filtration to remove dust and allergens from the air. They have been around for over 80 years and are known for their high-quality construction, durability, and superior cleaning capabilities.
The main selling point of a Rainbow vacuum is its water filtration system. Instead of using a traditional filter, these vacuums use water to trap dust and allergens, which are then removed when the water is emptied. This makes them particularly effective for people with allergies or respiratory issues.
In addition to Rainbow Vacuums, several other brands offer comparable products with similar features. However, while they offer similar features, it's important to note that no vacuum is the same as a Rainbow vacuum.
Related Stories featured on Reviewmast 👇
So to begin, here are some other brands that offer water filtration vacuums that are comparable to Rainbow:
Vacuum comparable to Rainbow

In brief, here are some common features of Rainbow Vacuums and other comparable brands:
Common features of Rainbow Vacuums vs others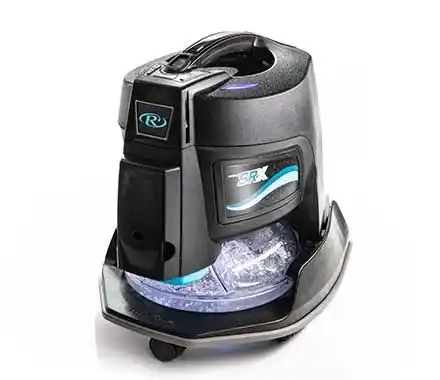 Water Filtration
Rainbow vacuums and other comparable brands use water to trap dirt and dust, rather than a traditional filter.
Multiple Attachments
Most water filtration vacuums, including Rainbow, come with a variety of attachments to clean different surfaces and hard-to-reach areas.
HEPA Filtration
While Rainbow vacuums use water filtration, they also often have HEPA filters to capture tiny particles like pollen and pet dander.
Variable Speed Control
Rainbow vacuums typically have variable speed control, allowing you to adjust the suction power depending on the surface you are cleaning.
Bagless Design
Most water filtration vacuums are bagless, which means you don't have to buy and replace vacuum bags.
Wet/Dry Cleaning
Some water filtration vacuums, including some Rainbow models, can also be used to clean up wet spills.
Quiet Operation
Water filtration vacuums tend to be quieter than traditional vacuums since they don't rely on a motorized brush to clean.
Durability
Many water filtration vacuums, including Rainbow, are known for their durability and long lifespan.
Conclusion: rainbow vacuum's competitors
While these brands/models offer similar features to Rainbow which is not always true in every situation, it's important to do your research and read reviews before purchasing to find the best option for your specific cleaning needs. Although, I've given you a clue of what you'll be expecting when you get any of those vacuums suggested above.
Overall, Rainbow Vacuums and its comparable brands offer a range of high-quality, effective cleaning solutions for people with different needs and budgets. Another piece of advice I'll give to you is that when choosing a vacuum, consider factors like a filtration system, durability, and price to find the best option for your home or have a look at the surest rainbow vacuum models.