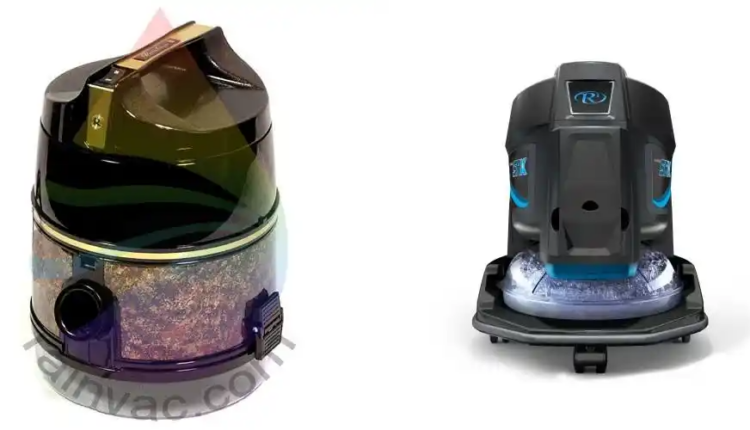 5 Best rainbow vacuum models in 2023 [SRX included]
Rainbow Vac like a few other competitors is a good vacuum brand. They are one of the best brands on the market places alongside Shark and Dyson vacuums. But then, they have their weaknesses. Yes! You heard me right. Just like other well-known brands, they have their ups and downsides.
I understand how it is to make the right decision for which vacuum cleaner to choose. While making my selections of the Rainbow vacuums to place on the chosen list, I make sure they fit various user needs. Plus I put into consideration others' experiences using them.
If you are a rainbow lover, and you need the best rainbow vacuum cleaner that is lightweight and easy to move around for your home, office, car, tiles, rugs, carpets, etc, then you don't have to worry. Why? Because I've got some nice recommendations for you in these rainbow reviews such as the E2 & SRX model. Of course, I have something for everyone not just you alone.
Related Stories featured on Reviewmast 👇
So if you want a Rainbow system that works best for any of those needs mentioned above, you may want to read through these experiences on rainbow vacuum before making your final decision. To begin, let's see which is my rainbow vacuum model top choices.
Top 5 rainbow vacuum ratings – Overview
Best Overall: Rainbow E2 vacuum cleaning system |
Best Budget: Rainbow D4 vacuum cleaner |
Best for Allergies sufferers: E Series Rainbow |
Newest model: SRX 4 Speed Rainbow Vacuum|
Most portable: D3 Rainbow vacuum model |
Best Rainbow Vacuum models – 2022 Reviews
#1. Best Overall Model: Rainbow E2 vacuum cleaning system
When it comes to Rainbow vacuum reviews, the Rainbow E2 vacuum is the most popular model and a clear favorite among consumers. This model comes in two types, the Type 12 and the Type 12 Plus. The Type 12 Plus offers more power with its more powerful motor, longer cord, and more accessories. While Type 12 offers a basic setup with just the essentials. Both models come with the same HEPA filter system, which is capable of capturing dust and allergens down to 0.3 microns.
If you're looking for a top-of-the-line Rainbow vacuum cleaner, then the E2 model type 12 plus is your best bet. It offers excellent suction power and versatility that is perfect for both carpets and hard floors. Furthermore, it comes with a variety of attachments for special tasks such as pet grooming and upholstery cleaning with several extra accessories for special tasks and its HEPA filtration system helps to eliminate allergens from your home.
Pros: HEPA filtration system, excellent suction power, versatile, good for carpets and hard floors, Value for money, durable and reliable.
Cons: not affordable
#2. Best Budget: Rainbow D4 vacuum cleaner
The Rainbow D4 vacuum cleaner is a great choice if you're looking for a budget-friendly option for your home cleaning needs. Unlike the E2 model, the D4 has a powerful 1.5 HP motor, making it ideal for pet owners and other heavy-duty cleaning jobs. This Rainbow model also comes with a convenient wand and brush, as well as a full set of tools that make it easy to clean your carpets and floors.
The Rainbow D4 vacuum cleaner is also known for its superior suction power and ability to pick up dirt and debris with ease. In addition, it is lightweight and portable, so it can be easily moved around your home. When it comes to cost, the Rainbow D4 vacuum cleaner is one of the most affordable models available.
Pros: powerful motor, budget-friendly, suitable for pets, recommended for heavy users, and easy to use.
Cons: not cheap.
#3. Best for Allergies sufferers: E Series Rainbow
If you suffer from allergies, the Rainbow E2 vacuum cleaning system could be the right fit for you. This powerful system comes with a HEPA filter that traps 99.97 percent of particles that pass through it. It is designed to reduce and remove airborne dust, pollen, and pet dander, making it an ideal choice for allergy sufferers. The E2 is a great way to tackle tough dirt and debris, as well as tough odors. In addition, the adjustable suction power allows you to customize the cleaning to your needs.
The Rainbow E2 Type 12 model is one of the most popular models in the E Series line. It is easy to use and maintain and comes with a 5-year warranty on parts and labor. The Rainbow E2 vacuum has been rated highly by Rainbow vacuum reviews, making it one of the best overall models on the market. If you're looking for an effective way to reduce allergens in your home, the E Series Rainbow is a great choice.
Pros: HEPA filtration system, suitable for home use, most recommended for allergy sufferers, and 5 years warranty.
Cons: not as powerful as the type E2 plus model
#4. Newest model: SRX 4 Speed Rainbow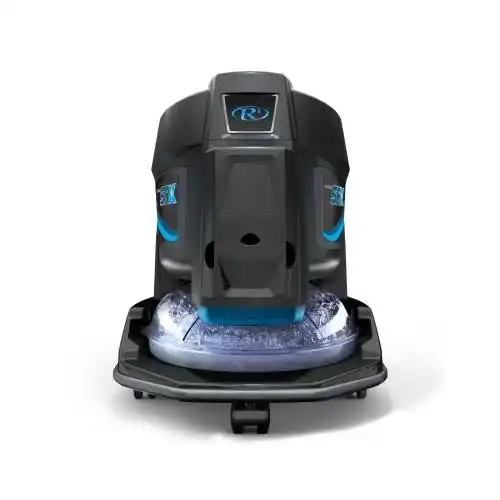 The SRX 4 Speed Rainbow is the newest model of Rainbow vacuum cleaner and it has been designed to provide superior cleaning results while also being easy to use. This model is perfect for those who want the most powerful suction and the convenience of having a lightweight, portable vacuum cleaner. The SRX 4 Speed Rainbow comes with four speeds and its power is adjustable depending on the type of surface being cleaned. It also has several attachments that make it suitable for various tasks.
This Rainbow vacuum model features an E2 Type 12 motor with 1500 watts of power, which provides up to 80 percent more air watts compared to other models in the same price range. The vacuum also includes a 7-layer filtration system, making it ideal for those who suffer from allergies or asthma. In addition, the SRX 4 Speed Rainbow includes a variety of cleaning tools and accessories, including a crevice tool, dusting brush, upholstery brush, and turbo brush.
When looking at Rainbow vacuum reviews and comparisons, many consumers are happy with the performance and features of the SRX 4 Speed Rainbow model. However, some may find it too expensive and may need to consider negotiating the price or opting for a less expensive model. Additionally, those looking to replace an older model may wish to consider Old Rainbow Vacuum models, as they tend to have better overall value.
Pros: suitable for asthma sufferers, most powerful suction, adjustable four speeds settings, powerful suction, and lightweight.
Cons: consume more energy, and are expensive.
#5. Most portable: D3 Rainbow vacuum model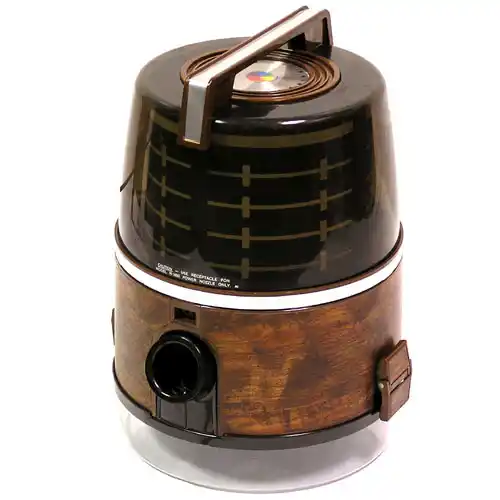 When it comes to portability, the Rainbow D3 vacuum model is one of the best on the market. This model features an ultra-lightweight design with an ergonomic handle that makes carrying and maneuvering it easier than ever. In addition, its 20-inch cleaning path makes it the ideal size for most homes and small spaces.
The D3 comes equipped with a powerful two-speed motor, making it suitable for almost any surface. Plus, its HEPA filter captures 99.97% of particles, making it ideal for those with allergies or asthma. And if you need to clean hard-to-reach places, the D3 also comes with a 10-foot stretchable hose and crevice tool.
Overall, the D3 Rainbow vacuum cleaner is an excellent choice for those looking for maximum portability and convenience without sacrificing performance. With its lightweight design, powerful motor, and top-of-the-line filtration system, the D3 is one of the best Rainbow Vacuum models in terms of portability and value.
Pros: portable, easy to take around, suitable for small rooms and offices, and value for money.
Cons: less durability and performance.
The Rainbow vacuum comparisons

The Rainbow vacuum models I mentioned include —E2, D4, SRX 4 Speed, D3, and E Series are different iterations of Rainbow's vacuum cleaner product line. While I can provide a general comparison, please note that specific details may vary depending on the exact model and its features. Here's a brief overview:
Rainbow E2: The E2 is one of Rainbow's popular models. It features a two-speed motor and uses water filtration to trap dust and allergens. It comes with various attachments for different cleaning tasks.
Rainbow D4: The D4 is another previous model that utilizes water-based filtration. It typically offers improved performance and additional features compared to its predecessors, such as better airflow and enhanced motor power.
Rainbow SRX 4 Speed: The SRX 4 Speed is a more recent addition to the Rainbow vacuum lineup. As the name suggests, it offers four-speed settings to adjust suction power according to the cleaning needs. It also incorporates water filtration for effective dust and particle capture.
Rainbow D3: The D3 is an older model that preceded the D4. It may have fewer features and possibly lower performance capabilities compared to the subsequent iterations. However, it still utilizes water-based filtration for cleaning.
Rainbow E Series: The E Series refers to an earlier generation of Rainbow vacuums. It shares similarities with the E2 model, offering two-speed motor options and employing water filtration. However, there might be differences in design and features between specific E Series models.
Rainbow vacuum cleaner buyers remorse & guide
If you're in the market for a Rainbow vacuum cleaner, it's important to do your research and read Rainbow vacuum reviews before making any decisions. Rainbow vacuum cleaners are known for their superior quality and durability, but there are many models to choose from. To help make sure you select the right model, we've put together this buyer's remorse & guide to help you decide which Rainbow vacuum cleaner is right for you.
Design: First, consider what type of Rainbow vacuum model you want. There are several models to choose from such as the E2 Type 12, E Series, SRX 4 Speed, D3 and D4. Each model has its unique features and benefits. For example, the E2 Type 12 is ideal for heavy-duty cleaning and is designed for pet hair removal. The E Series is perfect for those with allergies, as it features an air filtration system that traps 99% of allergens. The SRX 4 Speed is great for quick cleanups and comes with a powerful motor. Finally, the D3 and D4 models are both lightweight and easy to use.
Purpose: Consider the purpose for which you will be using the vacuum cleaner. Do you have pets that shed a lot of fur? Do you have carpets or hard floors? Do you need a vacuum cleaner that can clean upholstery and curtains? Make sure that the Rainbow vacuum cleaner you choose is designed for the tasks you have in mind.
rainbow vacuum suction power: The power of a Rainbow vacuum cleaner is measured in watts. The higher the wattage, the more suction power the vacuum cleaner will have. If you have thick carpets or need to clean up large amounts of debris, you will want to choose a model with a higher wattage.
Filtration: Rainbow vacuum cleaners use water filtration to capture dirt and debris. However, some models have additional filtration systems to remove allergens and other pollutants from the air. If you have allergies or want to ensure that the air in your home is as clean as possible, look for a model with a HEPA filter.
Capacity: The capacity of a Rainbow vacuum cleaner refers to how much water and debris it can hold. If you have a large home or need to clean up a lot of debris at once, you will want a model with a larger capacity.
Accessories: Rainbow vacuum cleaners come with a variety of accessories that can make cleaning easier and more effective. Look for models that come with accessories like crevice tools, dusting brushes, and upholstery tools to ensure that you can clean every nook and cranny of your home.
Price: Rainbow vacuum cleaners are high-end appliances, and the price reflects this. Consider your budget when shopping for a model and look for one that offers the features you need at a price that is within your range. Don't be afraid to negotiate on price when shopping around. Also, keep in mind that Rainbow vacuums require regular maintenance and repairs, so factor in these costs when budgeting for a new vacuum cleaner.
Additional Buying Tips
When looking into buying a Rainbow vacuum, don't forget to check out reviews online such as the ones made above. Reading Rainbow vacuum reviews can give you an idea of which models perform well and which ones to avoid. Also, consider asking friends and family for advice.
Finally, make sure to check the Rainbow Vacuum Parts section on the website before purchasing a new vacuum cleaner. This section includes information on all Rainbow models by year, as well as Rainbow Vacuum Motor Replacement and other parts needed to keep your vacuum running at peak performance. Knowing what parts are available for each model can help you make an informed decision when selecting your new Rainbow vacuum cleaner. Doing thus ensure you find the perfect model for your cleaning needs.
Conclusion: what is the best rainbow vacuum model?
Rainbow offers several other models that are similar to the D4, such as the E2 Type 12 and the SRX 4 Speed. It's important to compare prices and features between these models when deciding which one is right for you. Additionally, you may read through Rainbow vacuum reviews to get a better idea of how the various models perform.
However, considering our reviews and ratings of these vacuum models, the Rainbow E2 Type 12 Plus vacuum ranked as the overall best rainbow vacuum on the picks because of its superb features for a lower price. Although, it's kind of expensive compared to fewer other options like the "D3 model". Also, If you don't mind spending some bucks to get the SRX, then it's a great choice you'll want to make. Alternatively, you can choose the E2 series model because it's a good fit for those suffering from allergies.
For those looking for a more traditional Rainbow Vacuum, older models like the E2 Type 12 or the E Series Rainbow might be the best option. No matter what type of Rainbow Vacuum you choose, it is sure to provide an effective and efficient cleaning experience.
Finally, you can also find great deals on Rainbow vacuum cleaners by shopping around and negotiating the price. Whether you choose the D4 or another model, you can feel confident that you are getting the best value for your money with a Rainbow vacuum. Also, don't forget to take a look at the rainbow vacuum competitors.