best air purifiers for baby's in 2023: Top 5 Picks & Reviews
How often do you clean your baby's room? And how much do you spend on cleaning supplies? If you don't have a dedicated budget for cleaning supplies or aren't willing to shell out extra cash for high-quality items, then you should consider buying a good air purifier instead.
Air purifiers are essential devices for keeping indoor air clean and fresh. They remove dangerous pollutants from the air. An air purifier is vital for anyone who suffers from allergies and asthma.
Air purifying machines use either UV light or HEPA filtration systems to filter the air. HEPA filters trap 99.97% of particles larger than 0.3 microns (0.03 millimetres) in size. Most air purifiers also include ionizers to reduce airborne allergens.
Related Stories featured on Reviewmast 👇
Do air purifiers help babies?
YES. Choosing the right air purifier for a baby can be great and it's the best option for toddlers which make them helpful and ideal for those caring for an infant. You may also want to learn more about how safe and helpful air filters are to babies. Check it out (here on: "Are air purifiers safe for babies & nursery?).
Which air purifier is best for baby
Babies breathe through their noses and mouth, making it possible to inhale dust particles from their surroundings. The safest type of air purifiers with High-Efficiency Particulate Air (HEPA) filters fit perfectly into this scenario and are good for the task because they filter harmful substances from the air without emitting ozone.
If you are having trouble finding the best air purifier for babies and nurseries, then worry no longer! We've gathered some of the best air purifiers for babies. Also included are their features, advantages, and disadvantages.
The Best air purifier for Babies – Top Picks
Best Choice: Coway AP-1512HH White HEPA Air Purifier
Best Value: GermGuardian H13 air purifier & True HEPA Filter
Cheap / Affordable: Vornadobaby Air Purifier with True HEPA Filter
Improved & High-Tech: Levoit LV-H132 baby purifying machine
Best portable: Munchkin QA-100 toddler air cleaner & purifier
The 10 best air purifiers for baby Nursery (2022)
#1. Coway AP-1512HH White HEPA Air Purifier for baby – Best Overall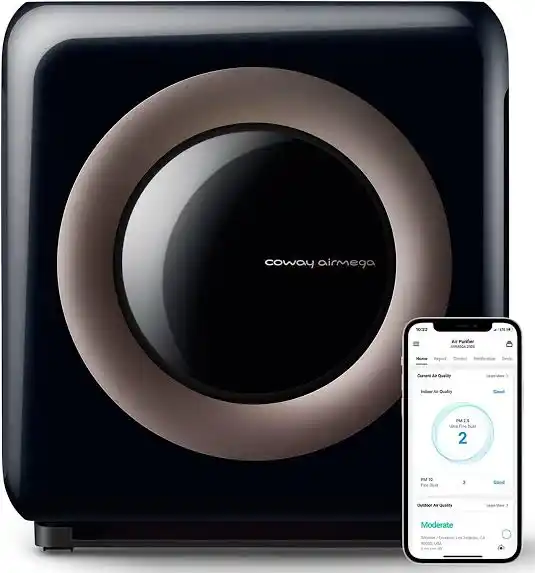 The Coway Airmega AP-1512HH uses a HEPA filter and a four-stage filtration system to deodorize the air and eliminate allergens and other contaminants. Not only comes with a True HEPA Air Purifier with Air Quality Monitoring but also features an Auto Mode, Timer, Filter Indicator and Eco Mode which is ideal for babies.
Coway Airmega also comes with an air quality sensor that can tell you how clean (or dirty) your air is, as well as an indicator that will nudge you to change the filter. Not only is the Coway purifier the overall best air purifier, but also among the most shopped purifiers on the market. Like that, we highly recommended the Coway AP-1512HH anytime and any day.
#2. GermGuardian Air Purifier with True HEPA Filter for the baby room – Best Value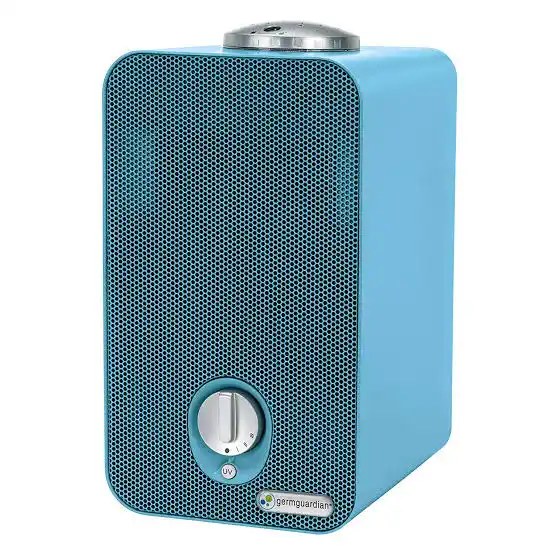 Just like its name is called, the 4-in-1 GermGuardian true HEPA air purifier gets rids the air free of germs and allergens with the help of its true HEPA filter and UV-C light that is also able to kill viruses too. What's more, aside from getting rid of airborne particles, it's also super quiet. This super quiet purification machine has three night-light settings that project moons, stars, or animal shapes onto the ceiling and walls. It's a must-have and ideal for babies struggling with Allergies because of its night light option. Plus a great option for children who like to have a decorative light on in their bedroom at night.
#3. Vornadobaby Air Purifier with True HEPA Filter – Best Affordable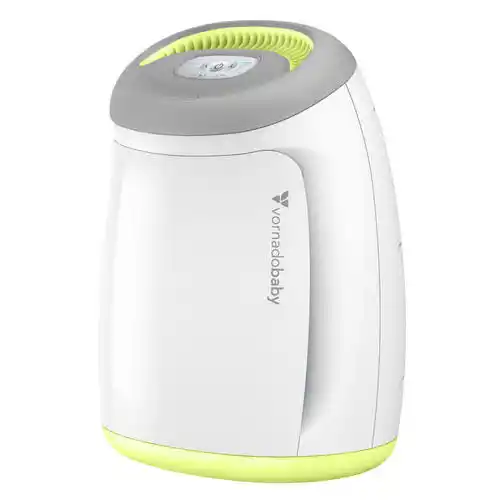 As the name implies, the VornadTruey Purio Nursery True HEPA Air Purifier was designed with babies in mind. The purifying machine feature a 3 count filtration system (prefilter, True HEPA and Active Carbon filters)designed to efficiently take coverage of your baby room. Hence, leaving healthy air for the baby's nursery. 
Its True HEPA filtration system romper cent.97 per cent of air contaminants at a speed of 6.3 times an hour; the Active carbon filters take responsibility for absorbing odors and gases, while the permanent, washable prefilter extends the life of the True HEPA filter. it also comes with three count airflow settings (plus a "sleep mode" – quiet and ideal for when your baby is sleeping to prevent noise waking up the baby).
#4. LEVOIT LV-H132 Air Purifier for babies – Best premium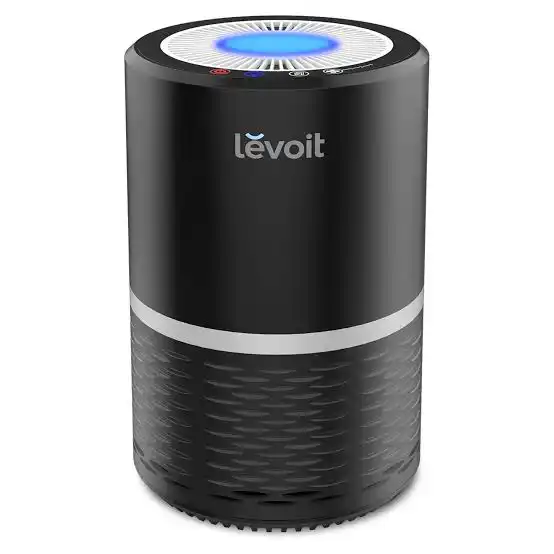 The new Levoit LV-H132 compact size Air Purifier provides maximum effectiveness over an extensive range of contaminants such as allergens, pet dander, pollen, smoke, and more. With its innovative HEPA filter, it removes 99.97% of particles 0.3 microns or greater. The unit filters out odors so you can enjoy fresh air indoors. A built-in fan circulates air throughout the room, while the high-efficiency motor draws only 1.5 watts of power. An LED indicator shows when the unit reaches optimal operating conditions. Easy to install, the unit comes equipped with a remote control so you never have to touch it. It runs silently without consuming much energy.
#5. Dyson Pure Cool TP04 air purifier for nursing mother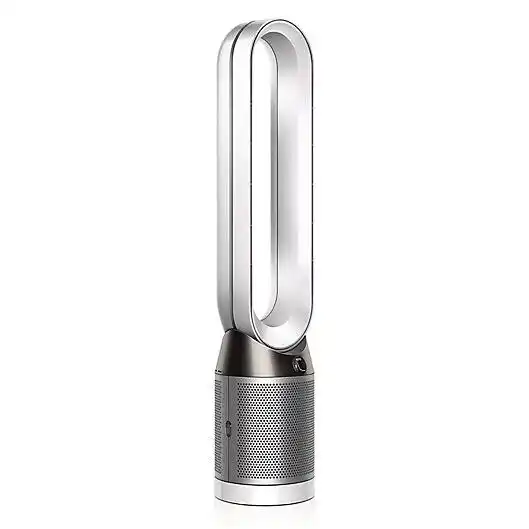 The Dyson Pure Cool TP04 is a sleek-looking and stylish air purifying unit. This versatile air cleaner for babies features 2 count filters (True HEPA and Activated Carbon filters). Its HEPA filter is capable of removing per cent.97 per cent of allergens are from the air, while the active carbon filter can destroy airborne particles.
Added to the Dyson TP04 is the 10-speed settings and an automatic shut-off feature, plus a Dyson Link app that shows you the quality of the air circulating in real times room realtime.
#6. Honeywell HEPA, Extra-Large Room, Black/Air Purifier – Best for Nursery
Honeywell AHU-300 is a powerful air purifier that can effectively remove harmful odors from a baby's room. This air purifier not only has high suction power but also features a HEPA filter that removes 99.97% of bacteria, dust mite allergens, dander, pet hair, pollen, and other pollutants. It comes with an energy-efficient motor that can ensure effective filtration without consuming much power. It also has a user manual that helps in making installation easy. This unit comes with multiple filtering options including a pre-filter, carbon filter, and a UV light. You will find this product to be highly efficient at removing airborne contaminants.
#7. Munchkin QA-100 toddler Portable Air cleaner for baby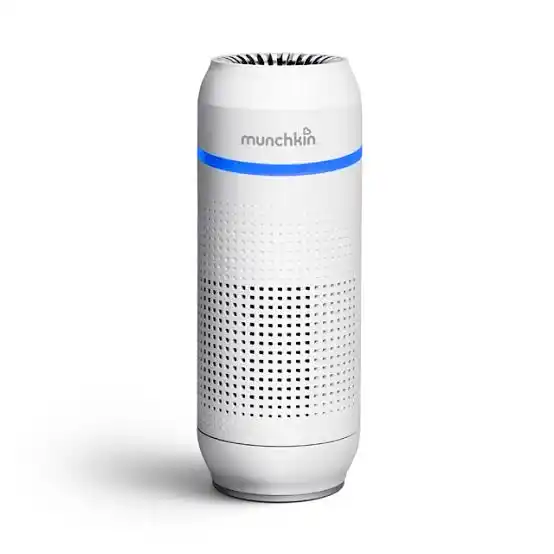 With a sleek and stylish appearance, this munchkin portable purifier is easy to use. Simply plug it into any electrical socket in your home and turn it on. You don't have to do anything else to get started; it automatically starts cleaning the air. It uses UV light technology along with HEPA filtration to kill germs anidealcteriidealich is an idea for baby rooms. Trust me, you will soon notice a difference in the cleanliness of the air since it can easily remove smoke, odors, pet dander, dirt and dust particles.
#8. Rabbit Air MinusA2 purifier – Ultra Quiet air cleaner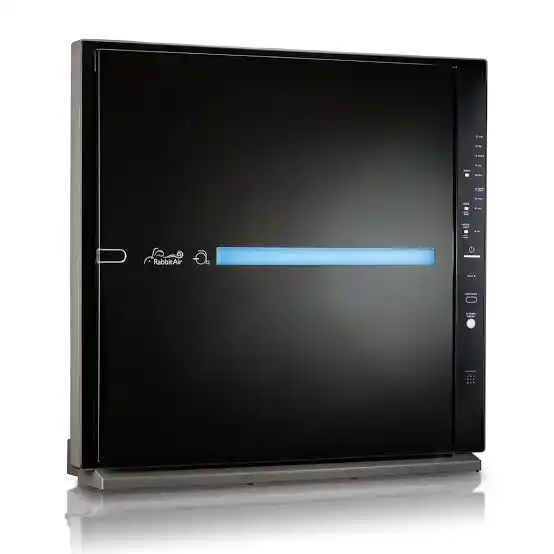 The Rabbit Air MinusA2 is one of the best air purifiers for babies available on the market right now. As an advanced flagship air purifying unit, the Rabbit machine is driven by a top-notch and superior 6-stage count air cleaning system designed to effectively clean up the babies around babies and nurseries as a whole. It also features 4 counts filters (pre-filters, medium filters, Activated Carbon, Advanced BioGS HEPA & Customanzed filters), plus an Ion Generator that can be any time On/Off at any time.
Few more purifying machine option for babies
#9. IQAir HealthPro plus for nursery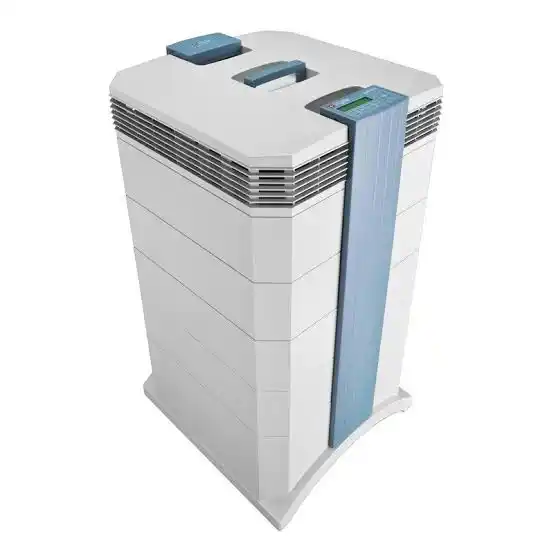 This IQ Air purifier has excellent filtration technology that helps remove particles from the air. Additionally, it features multi-stage filtration technology that works to remove harmful contaminants such as pollen, dust mites, pet dander and other allergens so that your kids are not exposed to them. This unit also produces negative ionization, which can help reduce respiratory problems in children. With its compact design, this purifier is the idea
Verdict
Making a proper decision of which Air purifier machine to buy for your baby is a good idea. If you must invest, the need to go for a unit that can serve your baby better should be your priority. As it is now, of all we have said so far, here are things you must pay attention to before investing in a purifier: True HEPA filters, Activated carbon filters and Ultraviolet lightning. Plus timer, sleep mode, speed settings and coverage.
Note: Go for purifiers with True-HEPA and active carbon filters. Plus if possible choose that with UV-C light, but avoid HEPA-Type. Timer and sleep mode features are essential. Any amount of Speed settings are fine, but try to go for the ones that can be controlled. As for the coverage, a purifier with 6 sqft is enough. The Levoit LV-H132  and Coway AP-1512HH purifiers are good examples of air cleaners for baby's that fit into the descriptions buying guide.
Guide on how we choose the Best Air Purifier for Babies
Air purifiers come in a variety of styles and sizes. Depending on the size of your room, your budget or whether you want an eco-friendly option, we recommend buying the best air purifier according to your preferences. Here are things to take notice of when buying an air purifier.
First, you need to be sure the purifier has a True HEPA Filter and Activated Carbon Filter. To make it, even more, a good option, you can also find out if it has an Ultraviolet UV-C Light as an additional feature. The Ultraviolet is a bonus for the safety of your baby.
Why do you need a True HEPA filter
Because airborne contaminants vary greatly in size, a True HEPA Filter is the only type of filter that has been discovered capable of removing 99.97% of particles down to 0.3 microns in size and it's essential when choosing an air purifier for children. If you must take control and charge of the type of air your baby takes in, you should try and opt-in for a True HEPA filter air cleaner that can capture dust, pollen, bacteria, mold, viruses and pet danders.
Note: there is a distinction between "True-HEPA" and "HEPA-Type", so you must avoid air purifying machines with "HEPA-Type" filters. Because the HEPA-Type has no standards or restrictions and is inferior to the True HEPA filters.
Why do you need an Activated carbon filter
In addition to the True HEPA filter, your baby purifying machine needs to have active carbon filtration. The active carbon filter is responsible for the removal of volatile organic compounds (VOCs) and smelly odors from your nursery and baby apartments by consuming them from the air. This is to say the True HEPA + Activated carbon filter should be an essential feature for the air cleaner which you must buy for your baby. Lastly, the Ultraviolet light.
Why UltraViolet UV-light?
Although there are 3 types of ultraviolet lighting, the UV-A, B, and C. The UV-A and UV-B light have longer wavelengths that can cause skin damage and cancer. UV-C light, on the other hand, is harmless to humans. Its wavelength is slim, hence making it impossible for it to penetrate the skin. Besides, the purpose of UV-C light in an air purifier machine is to kill bacteria, viruses, and germs.
These are to say, you must look for an air cleaner machine with those three features (True HEPA filter, Active carbon filter and Ultraviolet lightning).
Advantages and disadvantages of owning the Best Air purifiers for Baby's
Owning an air purifier gives you the privilege of controlling the air your baby breathes in. Also, it reduces indoor pollutants, such as dust, pollen, cigarette smoke, pet dander, mold spores, bacteria, viruses, and certain chemicals. Including the prevention of obesity which occurs as a result of sleep deprivation.
However, because purifiers are expensive, you may need to spend some bucks to get them. Hence the need to make a review to find out some of the best air purifiers for babies. 
Frequently Ask Questions and Answers
Do babies need air purifiers?
Parents are faced with an endless array of gears to buy for the newborn's options. Because we live in a world where everything is moving towards automation. One way to automate the task of filtering the air in your baby's room is the use of an air purifier. You can also read more about the benefits of purifying the air for babies.
What is the best air cleaner for a baby?
The safest air purifier for babies is the one with True HEPA + Active carbon filters and Ultraviolet lightning. Based on our reviews, a typical example of them is the Coway AP-1512HH Ranked the overall best air purifier for baby nurseries.
Conclusion
Many parents want to buy an air purifier for their newborns, but don't know where to start. Thankfully we have listed so far the best units you can go with. In addition to choosing the right model, you also need to consider other important aspects such as the power source, the filters and the noise level.
Whichever brand and model you choose to go with from the recommended purifier machines, you'll experience a good result.
Regardless of what we've said so far, based on consumer reports, price tag, and editors' analysis, we recommend that you go for the Coway AP-1512HH As it ranked the overall of the best air purifiers for babies based on several factors which we have highlighted above.
I'm convinced you'll find this article (Best air purifiers for baby's review) much more helpful. until next time when you will have to come around, remember to breathe clean air, stay healthy and safe. Cheers!