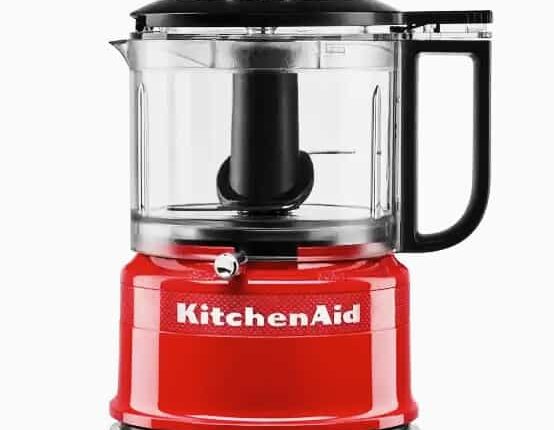 Kitchenaid mini food processor: 3.5 cups chopper review
Get an exceptional performance using the kfc3516 3.5 cups kitchenaid mini food processor an ideal kitchen gadget for use in everyday task,
As we all know, food processor these days is now considered one of the standard kitchen appliances you'd love to own due to its way of simplifying one's prepping task such as chopping, mincing and pureeing. Hence saving one's precious time to accomplish many other tasks. That's why we thought about making a review on kitchenaid mini food processor.
Its no doubt that When looking to prepare a delicious dessert, you sure would need the right cooking recipes and kitchen tools to make it come through. For that reason, we have made a review on one of the popular mini chopper brand: kitchenaid mini food processors of which you'd love to choose from base on users interest and needs. You may also want to refer to our Kitchenaid vs Cuisinart mini food processor review to see the full comparisons between both brands.
Kitchenaid mini food processor review.
Related Stories featured on Reviewmast 👇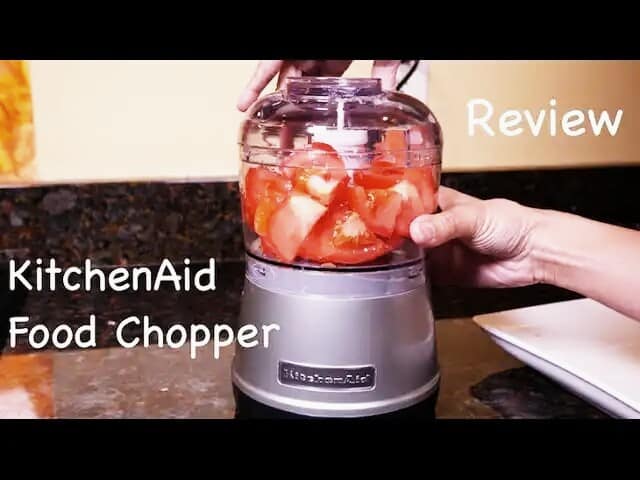 The kfc3516 3.5 cups mini food processor, also known as the "mini chopper" is a small version of the kitchenaid food processor, it's designed specifically to perform simple tasks such as making small batches of pesto, chopping of onion or garlic, whipping up salad dressing, dicing of vegetables and pureeing of avocados using the chopping blade or, depending on the models, the dough blade.
Just like every other mini food chopper, the kitchenaid mini food processor doesn't have a feed chute like the larger models, and there is no other attachment that could be used to further their functionality. Whether as a beginner, professional or that you are, this mini food processor would be that dream kitchen gadget that will help speed up your food prep task without taking much space in your kitchen.
As one of the best mini food processor, The kitchenaid 3.5cups mini food processor features an easy to use one-handed operation with top-mounted buttons to speedup food prepping task whereby you can easily serve up fresh food in an instant. The two buttons are the chop & puree buttons: use the Chop button for everyday chopping needs and the higher Purée speed to quickly purée ingredients.
You can also use the liquid ingredient adder which enables you to easily add liquid ingredients such as olive oil during processing. Included in the box: Stay-on blade.
Also featuring:
Dishwasher-safe work bowl, lid and blade which makes it easy to clean
Simple cord wrap and compact design for easy storage.
Drizzle basin, to easily incorporate liquid ingredients while processing, hence simplifies sauces and dressings.
Countertop Friendly Footprint which makes it great for quickly chopping ingredients, preparing dressings and sauces, and so much more.
Why Kitchenaid mini food chopper?
The compact and lightweight kitchenaid 3.5cups food processor machine is ideal for use in everyday task, ensuring that you become more creative and also save time on meal prep and yet eat healthier. The kitchenaid mini food processor as a Built-in pour spot for transferring foods to a serving bowl, A Lid which allows liquids to be added while processing and its available in many colours: blacks, two reds, two light blues, yellow, grey, silver and white.
Verdict
KitchenAid 3.5 Cup mini food processor will get you an exceptional performance. Also, the two speeds and pulse operation give you precise control to produce coarse or fine results, making it an ideal gadget for anything from creating a chunky pico de gallo, creamy hummus or a smooth sauce. Although, Some users find the lid difficult to remove.
FAQ
There are lots of concerns when thinking of getting a food processor, among are what "Should I buy blender or food processor?, What does a food processor do that a blender doesn't?"
Whether you are thinking of buying a blender or food processor, or you simply want to know what a blender can do which food processor cant do, you can refer to our food processor vs blender comparison to learn about there differences.