Amazing kitchen gadgets: 18 kitchen tools Names and uses.
With various types of kitchen gadgets, utensils and tools available to make our cooking style more interesting and fun, there are lots of things to have in mind when buying any of these kitchen accessories.
Few questions to ask are what are the advantages and disadvantages of buying a specific kitchen gadget, utensil or tool. So for that specific reason I've decided to make findings about the different types of kitchen utensils, gadgets, tools and their use.
Kitchen utensils & gadgets
Related Stories featured on Reviewmast 👇
Here are various kitchen appliances that I consider necessary for every home who wants to make their cooking experience fun. There are no doubt Kitchen gadgets everyone needs regardless of gender.
20 Useful kitchen gadgets worth buying.
When thinking of making your kitchen a go to place due to how fun you find yourself been in the kitchen as a result of handy kitchen appliances, you need to occupy it with this list of kitchen gadgets names and uses or with our must have kitchen gadgets collection
#1. Fruit Juicer machine.
The fruit juicer machine should be among the collection of kitchen gadgets that should be available in your kitchen as it makes it easy to extract juice from fruits, herbs, leafy greens, and other types of vegetables in a process called juicing. Centrifugal juicer is one of the best types of fruit juicer machine and It's capable of crushing, grinding and squeezing juice out of its pulp.
#2. Food processor machine
If you are the type that do alot of food preparation or you are chopping-averse, getting a food processor is a good choice as it could make your cooking faster and above all more enjoyable. It's one of our recommended kitchen gadgets, buying a food processor machine is worth it. There are various types of best food processor machines in the market which vary by price. 
#3. Ice cream maker machine
If you are the type that consumes lots of ice cream, you certainly would need to consider buying an ice cream maker machine to make delicious ice cream at home rather than going to the stores to get it. Although cheap, the generic ice cream maker is one of our recommended kitchen appliances which also belong to the premium segment. Cuisinart ice cream maker is one of our top recommended best ice cream maker machines for home use. 
#4. Electric kettle machine
When thinking of getting some kitchen appliances, the electric kettle should be among the list of kitchen tools that you should buy. Among the recipes, you can use the Electric kettle machine to cook are sweet corn pasta, eggs, rice meal, oatmeal. The good news about it is that the electric kettle is among the cheapest kitchen appliances that can be bought.
The Haier, Kenwood and Philips electric kettle are among our best electric kettle brands.
#5. Dehydrator machines
Dehydrators are almost needed in every home and small business as they are used to remove water from foods like fruit, vegetables, sweet potato chips, banana chips, cinnamon apple chips and meats, etc. They can be used to dehydrate almost all consumable foods. Buying a dehydrator machine is worth it, so we took our time to list out our best food dehydrator machines that could save you the wasting of food.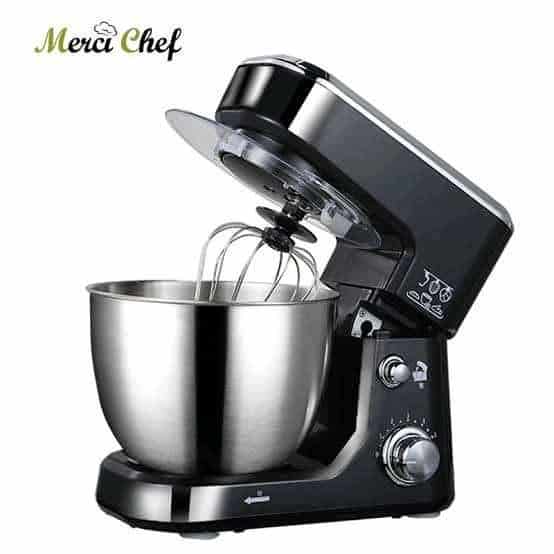 #6. Electric food mixer machine
When occupying your kitchen with some essential gadgets, if you are the type that loves pizza, bread dough, ground beef, sausage and fresh pasta you should consider buying a mixer. such as the KitchenAid Artisan Series 5-Quart Tilt-Head Stand Mixer which appears to be one of the best electric mixers.
#7. Coffee maker machine
Getting your kitchen prepared without a coffee maker is almost not a perfect idea. Drinking Coffee is something most people do and having to prepare coffee might be boring. The single-serve coffeemaker technology often allows the choice of cup size and brew strength, and delivers a cup of brewed coffee rapidly. Variety of beverages are available for brewing with single-cup machines such as tea, hot chocolate and milk-based speciality beverages. Have a look at our best coffee maker to choose from.
#8. Yogurt Maker
When planning on buying your kitchen gadgets, you should consider getting a yogurt Maker, as it's one of the essential kitchen gadgets needed and it's used to keep the mixture heated at a constant temperature for four to eight hours. There are varieties of yogurt makers available in the market, Among the best collections of yogurt maker machines is the Euro Cuisine YMX650 yogurt Maker, Proctor Silex Yogurt Maker and Luvele yogurt maker.
#9. Vacuum food sealer
Having a means to preserve your food is very essential as it helps reduce food wastage. An excellent way to extend the freshness of perishable foods is using a vacuum food sealer, a vacuum seal helps to slow down deterioration. Among the Best vacuum food sealer machines are Mueller Austria Vacuum Sealer, NutriChef Vacuum Sealer, Geryon Vacuum Sealer Machine, Anova Precision Sous Vide Vacuum Sealer, etc.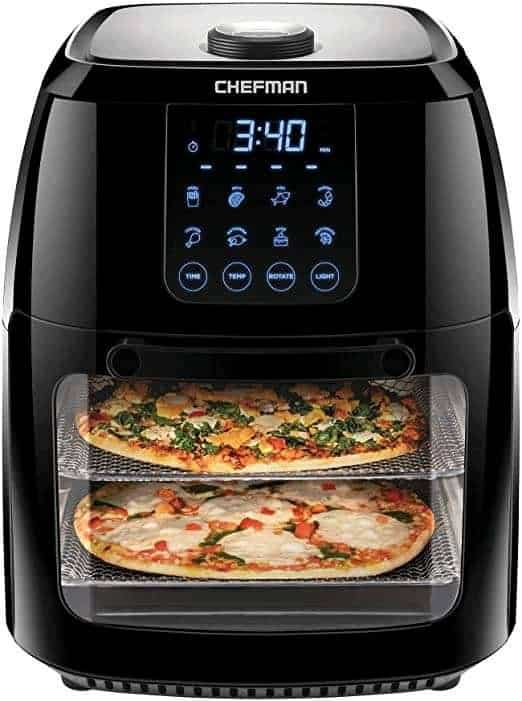 #10. Air fryers
If you are the type that loves eating crunchy or fried foods such as potato chips, meat, pastries and the likes, an air fryer is all you need as it helps to fry foods by circulating hot air around the food. Air fryer happens to be among our chosen list of kitchen appliances which makes cooking way easier.
#11. Electric peeler
If you are looking to peel your potatoes, yam fast without wasting your time, then considering getting an electric peeler can be a good idea as it makes your cooking easier aside from instant peeling of potatoes, oranges, and bananas it can be used to perform many other tasks. Among the best electric peeler machines are china electric feeler, goodfeeder electric peeler, powergiant electric peeler and too chances electric peeler, etc.
#12. Hot tea maker machine
Drinking tea has many health benefits, most especially green tea, so If you are the kind of person that loves drinking tea and you want the perfect kitchen gadgets that can help you easily prepare the perfect cup of tea, then you should consider getting a hot tea maker machine. The hot tea maker machine is able to automatically brew tea at five different temperature settings.
#13. Milk frothers
Unlike the earlier mentioned hot tea machine, milk frother is a kitchen utensil for making milk froth. It helps aerate the milk to the extent of leaving it with a thick and heavy foam. This kitchen utensil is capable of warming the tea in the process of frothing. There are 3 major types of milk frothers. Such as the manual, electrical and automatic frothers.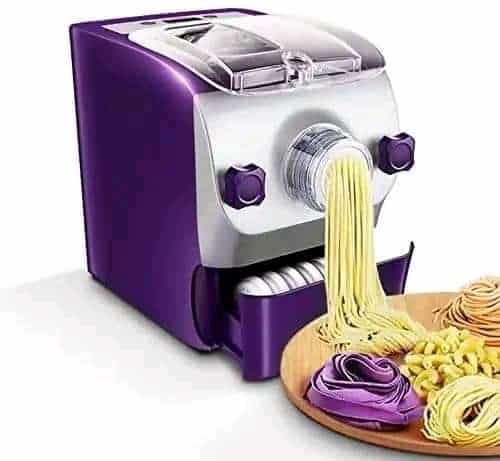 #14. Electric Noodle Maker
Preparing pasta yourself could be great and fun, as there is nothing that beats the taste of a homemade pasta most especially when using the right kitchen appliances. With the best pasta maker machine you should be expecting to experience a good time preparing your delicious noodles or pasta which gives you the opportunity to customize your pasta with the necessary ingredients in just a few minutes without having to stress yourself out.
#15. Vegetable washers
Fruit and vegetables is no doubt one of the recommended categories of food to be consumed as they contain most part of what is termed to be a balanced diet in which almost everyone eats vegetables or fruit. However, there are 2 types of vegetables washer which are the commercial and home made Vegetable washer which is able to clean the veggies and prevent you from eating pesticides the cancer causing agent. Among the best vegetable washer machines are the prestige, Kent and Sonic pure machines.
#16. Blender
If you are the type that loves mixing or emulsifying fruits such as apple, banana, coconut and orange getting a kitchen appliance like blender is necessary. This kitchen gadgets is capable of blending or mixing of ingredients. Among our list of best blenders is the Vitamix E310, so whether you are whirling bananas, apples or berries for smoothies you need to have a blender in your kitchen.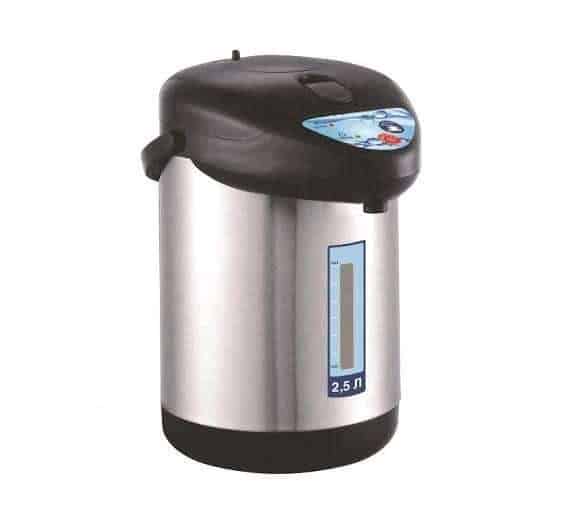 #17. Electric air pot
Taking tea in the morning before you go for work is very necessary as there are lots of benefits drinking tea in the morning, such as giving better boost in the morning so if you are the type that loves taking tea then considering buying an electric airpot will be a better move. Among the few list of best electric airpot water boiler is the Zojirushi Electric Air Pot, Sona airpot and eurospace airport.
This collection of kitchen gadgets names and uses can help you make the right choice when looking for kitchen appliances that can make your cooking life easier and fun.